Chiropractic Testimonials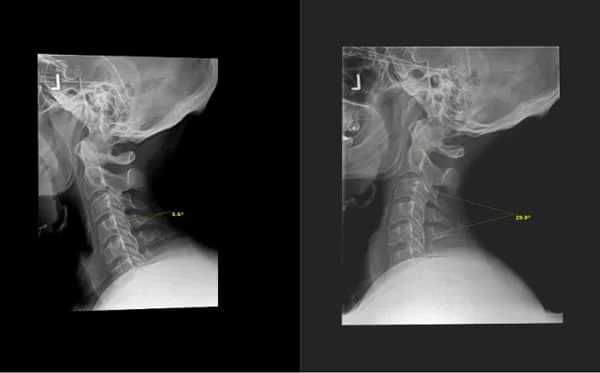 "When I started care at Crystal Lake Family Wellness, I had tingling in my left hand and had lost most of the natural curve in my neck due to bad posture. Through adjustments and daily home care, I've been able to greatly reduce my symptoms, restore my neck curvature, and improve my quality of life."
- Joe M.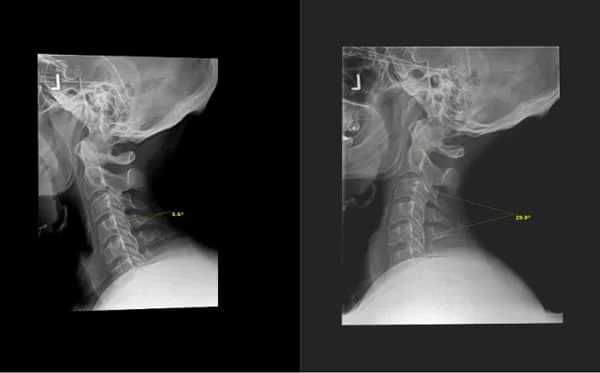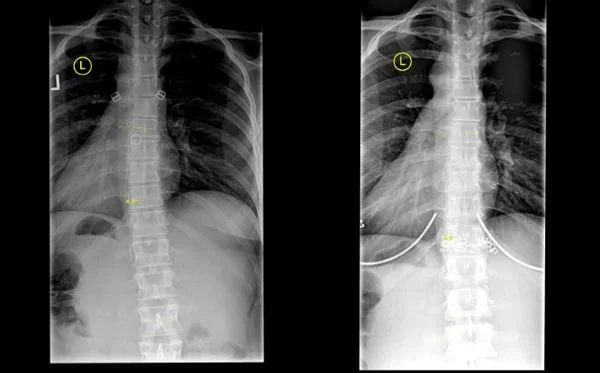 "Before coming to see Dr. Emily and Dr. Josh, I had constant pain in my back and neck… tossing and turning at night, waking up uncomfortable, and my muscles tight making it hard to get out of bed to start my day. After a few weeks of care I started to feel better and the pain began to subside. Now I sleep through the night, wake up with no discomfort or tightness. My x-rays have shown further proof of feeling my improvements and progress to my health and wellness."
- Jen B.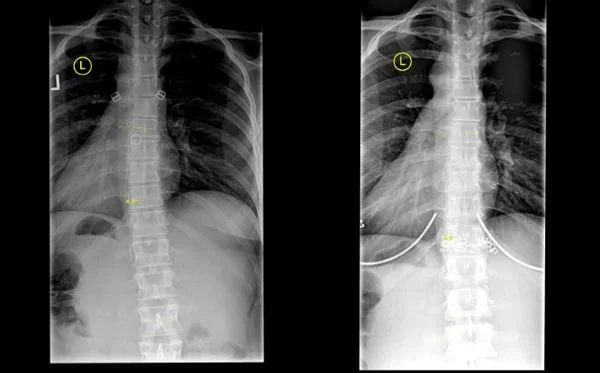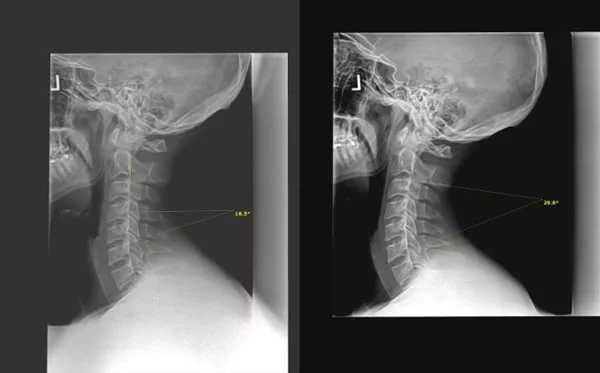 "When I came to see Dr. Josh and Dr. Emily, I was having pain in my left arm and shoulder. All I wanted was to get back to work. They could have easily fixed my problem and let me go on my way. However, they did a full work up and discovered many other issues besides my arm pain. To make a long story short my allergies are better, I sleep better at night, I no longer have night sweats, I have more energy throughout the day and I move better athletically than I have in a very long time. As my body continues to go through these changes I only can imagine seeing more improvements as time goes on. I really want to thank both Dr. Josh and Dr. Emily for being so good at what you do."
- Clark D.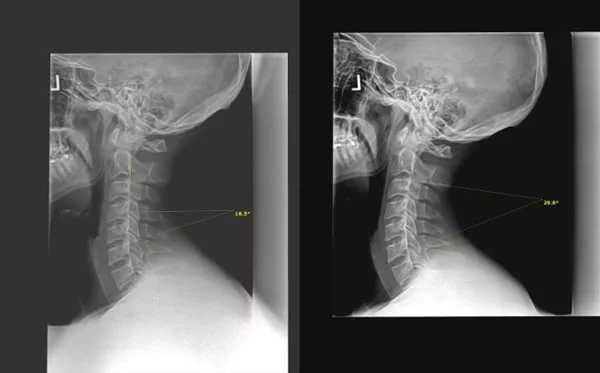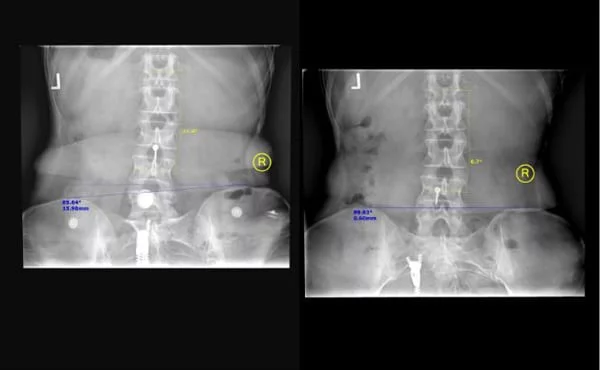 "I started going to Crystal Lake Family Wellness because I was having lower back issues. Some daily tasks were even becoming problematic. I can say that in the 3 months of care my back has been much better! Daily tasks are no longer an issue - and I've even tried pushing myself with more difficult lifting etc. I love that this care does not include any harmful side effects - but gives my body the best possible chance for healing. My adjustments help mind - body - and soul. Thank you!!"
- Lori L.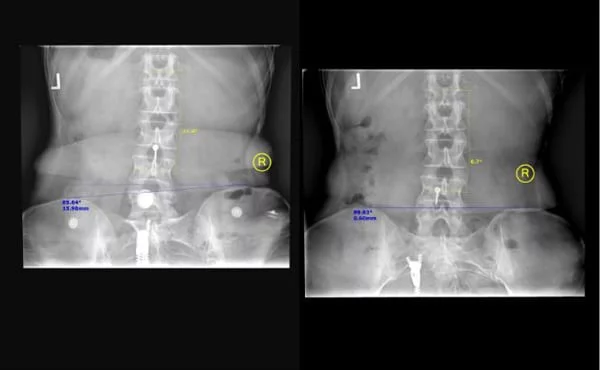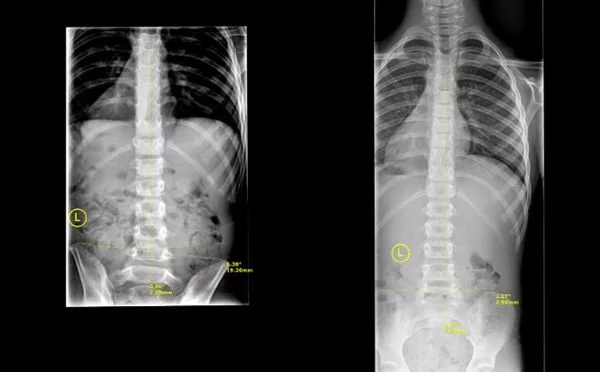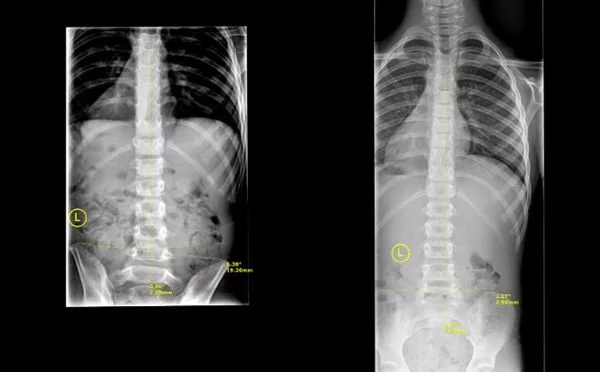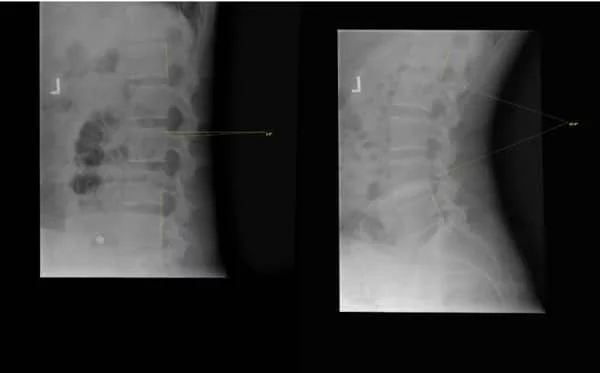 Restoration of lumbar curvature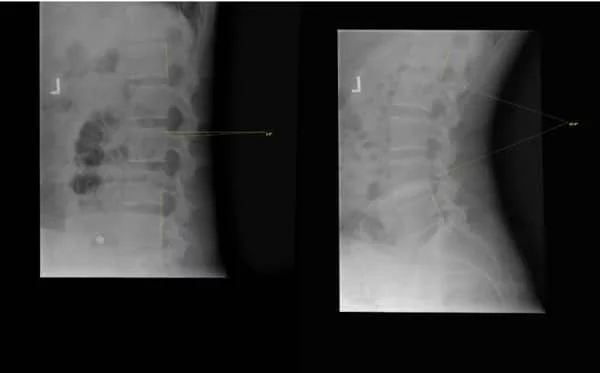 ---
"I came to Crystal Lake Family Wellness eager to learn more about Chiropractic care, and the benefits that I had heard it can have. Before starting care, I considered myself to be a pretty healthy person. I didn't have any initial pain or complaints, but I still wanted to check it out. I can honestly say that since I started care here, my overall well being has dramatically improved. I used to have chronic fatigue and depression. These were things that I didn't think chiropractic care could fix. I couldn't have been more wrong! I am no longer tired throughout the day, and my state of mind is in a MUCH better place. I have also found that I am more clear headed, and am able to focus much better on tasks. Dr. Josh and Dr. Emily truly care about people. They treat each patient with love and concern, and are genuinely invested in improving the health of their patients."
- Kelly I.
---
"The care my family has gotten here has changed our life! 8 year old that started with daily migraines and now we might deal with them once a month! 13 year old on medication for ADHD and major anxiety now off some medication and is making great strides in overcoming his anxiety! A 7 year old that still couldn't sleep through the night now is! I have dealt with a gauntlet of medical issues through all of this and the care has helped me heal quickly from two surgeries and is now getting me back on track to a much healthier life. I can now keep up with my kids! Wonderful place and wonderful staff! Highly recommend them!"
- Casey S.
---
"Very friendly atmosphere. Excellent care that you can feel. You develope a relationship with everyone in there while making your body healthy. Even if you don't think you have a problem or you have no pain, check this out because you might not be detecting a developing problem."
- Aimee I.
Monday
9:00am - 11:00am
3:00pm - 6:00pm
---
Tuesday
3:00pm - 6:00pm
---
Wednesday
9:00am - 11:00am
3:00pm - 6:00pm
---
Thursday
9:00am - 11:00am
3:00pm - 6:00pm
---
Friday
Closed
---
Saturday & Sunday
Closed